3 Steps to Get Your Kids' Wardrobes Warm-Weather Ready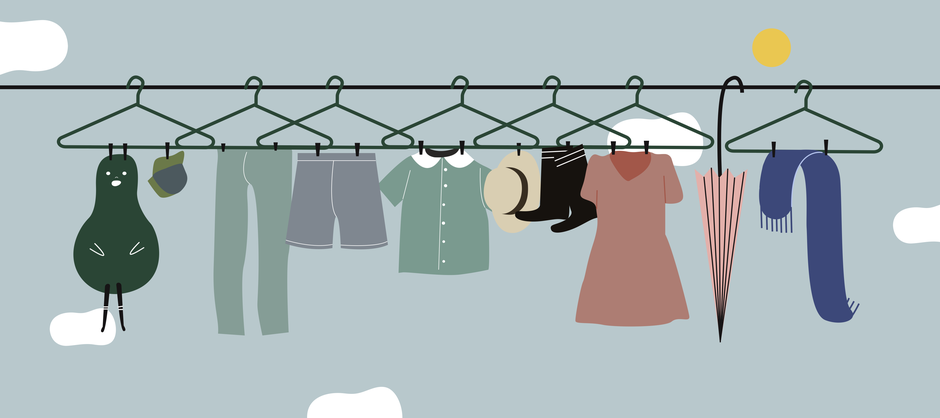 Every year, when we get an unusually warm spell in early spring, that's the cue to make sure you have all the bases of a summer wardrobe covered for the kids. Over the Easter break is a good time to do this (although the warm weather seems to be starting sooner and sooner...). 
Here are the 3 simple steps to follow:
1. Clear out all the clothes - both warm and cold weather - that are too small or damaged and sorted into recycle, charity shop and hand-me-down piles. 
2. Take an inventory of all the summer clothes that are left. Do this separately for each child, asking them to try anything to see if it needs to go. 
3. Use this handy warm weather wardrobe checklist to compare against your inventory from step 2, to figure out what you need to buy. (Note: this will depend on laundry frequency, preferences, etc.) 
This should take about 2.5 hours all up - ½ hour of research/prep, ½ hour for each child, and then another ½ hour of sorting/storing away. 
Now you have a list of things to buy for each child. If you care about the environment, you could look at eBay, particularly for things with easy sizing (Havaiana flip flops, for example) or brands you know you like. Or other curated kids' used clothes sites like Loopster, Sweet Pea Preloved, and Mini Boden Preloved. 
I like to buy used wherever I can for environmental and cost reasons; I use eBay to buy things like Havaiana flip flops (plentiful, easy sizing) or to look for brands (or specific brand items) I know both my kids and I like, and are good quality (like Boden shirts). (And here are some eBay alternatives I discovered for both buying and selling kids' clothes: Loopster, Sweet Pea Preloved, and Mini Boden Preloved. Whatever you can't find used, shop for the normal way.