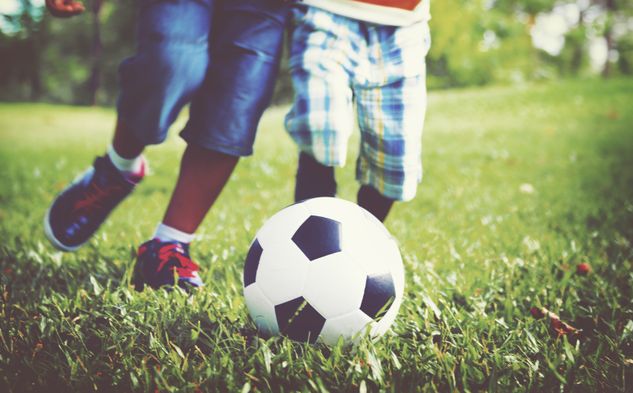 Managing the dates and to-do's from your kids' school is big enough a task on its own, but we know that another big chunk of admin time goes towards extracurriculars and camps. Whether it's for enrichment or childcare over school breaks, there are seemingly endless options for activities, classes and holiday camps. 
This presents multiple challenges for the Parent-CEO: 
✅ Finding out what activities and camps are available, when and where
✅ Making sure you book in time to get a space
✅ Understanding the system - this is particularly relevant for foreigners, but could apply to anyone. After all, things tend to change over the course of 20-30 years when parents were children themselves. Or perhaps you grew up in a different part of the country where things work differently. 
✅ Coordinating with other scheduling factors - childcare/work schedule, your other children, etc.
✅ Cost - deciding what is good value for money. It adds up! (The average parent spends £28,000 on extracurriculars by the time their child is 18 😱)
✅ Negotiating with your child - whether it's getting them to try an activity in the first place, them agreeing to the club and then once it's paid for changing their mind 😠, having to coordinate with their friends' desired activities (as if dealing with your own family wasn't difficult enough!), or perhaps your children want to do more than you're wanting them to
Discovery
The well of children's activities does seem truly bottomless; even experienced parents will continuously be surprised to learn about a provider or club in their area they weren't aware of. 
Most parents will rely on word of mouth, online searches or social media to discover activities - which works well enough, but if the timings don't quite work for you, you may very well find yourself digging for hours for alternatives.
Some enterprising souls have tried to solve this problem by creating a booking engine/aggregator - e.g. Hoop (which closed in 2020), Kiddiplan, Class4Kids - but all focus more on providing booking solutions to the providers rather than parents, so they aren't as comprehensive as a parent would like. Nevertheless they are a good resource if you're stuck and/or looking for a specific type of activity. 
Otherwise, a good way to unearth local activities is to check venues to see who is using their spaces - e.g. leisure centres, church halls, etc. Local Facebook groups and other local community sites are also good places to keep abreast of ideas - in SW London, for example, Nappvalleynet and ClaphamMums highlight local activities, and here are some local mums/parent groups:
Getting in Early 
Certain camps reliably book out early - either because they have a very loyal clientele, and/or they have limited capacity. Tennis and swimming have built-in capacity constraints (and therefore tend to be pricier!), and generally speaking children's activities are limited by smaller class sizes/ratios and venue sizes. 
If you want to avoid disappointment, sign up to activity newsletters to be alerted about when bookings open up. The most organised activity/camp providers will be taking bookings several months in advance. More typically, bookings will open up 3-4 weeks before the activity will begin. 
Some providers that reliably book out are Activcamps and Arty Party in SW London.
Lifemin will alert you in good time to book activities and camps so you avoid those dreaded words: 'Sold Out'.
Know the System 
Organised/competitive sport
Typically, for most sports - football, rugby, etc - there will be clubs and leagues starting from age 3-4. The good thing is that these tend to be much cheaper than standard kids' activities - around £100-200 for a year. The not-so-good things are that you typically need to stay on during the activity (which can be hours long!) until the children are well and truly independent - say Year 3/age 8 or so. (Or team up with other parents to share the load.) And, some can be in high demand, with waiting lists. Broomwood Football Club, for example, in Wandsworth, is one such club; you need to sign your child up at age 3 to get into the club; afterwards, it's nigh on impossible. (The girls teams tend to have more spaces.)
Other sports start slightly competition slightly later, e.g. swimming, tennis and hockey.
Music follows a grading system governed by the ABSRM, and drama is commonly assessed through LAMDA.
Lifemin is here to help
Between work, school, after school and weekend activities and more, schedules are busy! Lifemin helps parents stay on top of it all by automatically entering dates and time-sensitive information into the diary, to help prevent things from slipping through the cracks. 
SIGN UP NOW to get reminded when it's time to book holiday camps, activities for the next term or sign up for a sports club.