Dates for dental cleanings, soccer practices, and school projects can pile on before you know it. To avoid the chaos from missed deadlines or family get-togethers, a family calendar organizer ensures that you stay on top of all the commotion. It can quickly become your family's holy grail tool.  
Thankfully, modern technology has brought us a variety of family calendar apps to help manage our lives. While there are many contenders, here are our five favourite family calendars and organization apps available.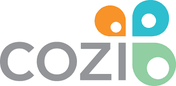 20 million families across the globe use this family calendar sharing app for one main reason: it's extremely easy to use. No matter your tech skills, you can take advantage of the family calendar to add/change/delete events, assign tasks and share a to-do list with the family. Overall, the simple interface makes it a great option for every family. 
Notable Features: 
-       Family Journal: keeps track of milestones like first words, the first day of school and more. 
-       Syncing with other calendars: sync events and dates from your Google, Apple, or Outlook Calendar. 

If user design and experience play a role in your decision-making, we suggest giving this family calendar organizer a try. The homepage contains a sleek layout of your family calendar, meal planner, to-do list, and more. 
Notable Features: 
-       App recipes: receives suggestions for popular family dishes. 
-       File Storage: add documents such as medical records to the file storage for your entire family to access.

Google generates a family calendar when you create a family group. You will never miss a birthday, deadline, or upcoming event when you can access the Google Family Calendar on nearly all your devices. 
Notable Features:
-       Limited family add-ons: can only add up to 5 family members. 
-       Notifications: anytime anyone deletes, changes or adds an event, you will receive an alert. 

For families looking for more advanced features, consider installing FamilyWall. Besides the colour-coated family calendar, you receive an alert every time some declines or accepts an invitation to an event. If you're curious about what someone's up to, use the family chat function as well! 
Notable Features: 
-       Locator: know the location of each family member in real-time. 
-       Gallery: store videos and images from events in the family gallery. 

Simple and effective are the best words to describe this family calendar organizer. Flayk provides all the functions you need to keep track of everyone's schedule and obligations. 
Notable Features:
-       Point system: gain a point every time you complete a task.
-       Multiple families: create separate groups for extended family on the app.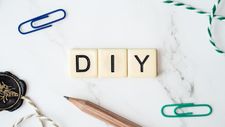 DIY Family Calendar
There's nothing wrong with going the old school DIY route. A large family calendar whiteboard/ bulletin board along with a marker can serve the same function as any family organizer. 
With so many family calendar options available, there's no reason why you shouldn't have one to streamline and manage your family's schedule. The one caveat is that many of these options requires set up, maintenance, and bringing other family members in. You kind of need to be organized already if you want to get more organized. 
For people who would rather get organized at the click of a button, there's Lifemin. All you do is sign up with a few basic details, and suddenly all your important dates and to-do's start rolling straight into your digital calendar. Learn more about how it works here.