So you've decided to take the leap and hire a family assistant—congratulations! It's a big step towards getting your to-do list back on track and reclaiming your peace of mind. 
You may feel like you're finally seeing a light at the end of the tunnel of chores, errands, and school activities. But there's still an important hurdle to get over: the hiring process.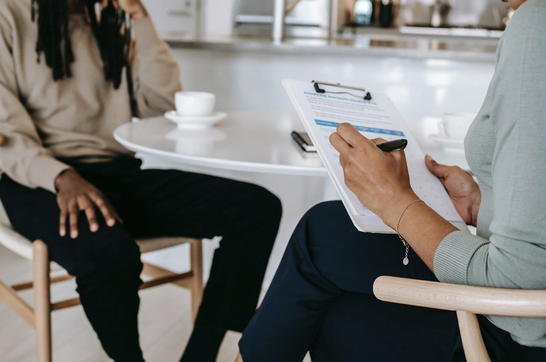 Where do I look for a family assistant?
There are several ways to go about hiring a family assistant. You may choose to keep it simple and use an agency. Or maybe you want to take a more active role in the selection process. 
How you choose to recruit your family assistant may also depend on whether you're looking for full-time or part-time help. You may even be looking to hire someone on a temporary basis. 
Let's look at a few options for hiring your new family assistant.
Agencies
Hiring a family assistant through an agency may be the easiest option for finding someone who's qualified, reliable, and trustworthy. Agencies often have their own thorough vetting processes, complete with background checks and interviews to ensure candidates are well-equipped to perform their duties.
Keep in mind that agencies may take on the overhead costs of employment, like payroll taxes, benefit packages, and background checks. They may also handle the administrative aspects of managing a workforce, like quality assurance and customer service. For these reasons, hiring through an agency may cost more than other avenues.
As you're choosing an agency to work with, you may want to ask yourself these questions:
●      Do I need a part-time or full-time family assistant?
●      What are the main tasks I need my assistant to handle?
●      Does my assistant need to be present in person, or am I open to hiring a virtual assistant?
●      Do I need an assistant in my geographic region, or am I open to hiring an offshore virtual assistant?
Freelancer Sites
Recruiting a family assistant through a freelancer site can be a great option if you want to have more control over the hiring process. Platforms like Upwork, Fiverr, and TaskRabbit are some popular sites for hiring freelancers. Care.com is also a popular platform for hiring contractors specifically for domestic work.
Sites like these allow prospective clients to post job listings and view proposals from contractors. Clients can compare contractor rates, experience, and ratings from other clients who have hired them. 
Hiring a family assistant may allow for more flexibility in the selection process. It may be easier to find candidates who match specific criteria or accommodate unique circumstances. For example, if you need a family assistant who is available during specific hours, hiring through a freelancer site may be an easy way to find the right person for the job.
Social Media
With the rise of social media in recent years, many social platforms have become a place for prospective employees to network with others in need of their services. Family assistants and other domestic workers are no exception.
Facebook is home to groups dedicated to connecting family assistants, nannies, and virtual assistants with individuals looking to hire them. There are also tons of local groups for parents to connect. These can be a great way to get a referral from someone who has experience with a trusted family assistant.
Nextdoor is also a wonderful place to seek family assistant recommendations tailored to your location. It can be scary to hire a family assistant to work in your home and have direct contact with your children, especially when you don't have a lot to go on. But hearing testimonials from other clients in your area can help ease some of the anxiety that comes with inviting a family assistant into your home.
Keep in mind that if you hire someone independently, you'll likely be responsible for background checks and other administrative functions.
Hiring a family assistant sounds like an entire to-do list of its own!
Yes, the hiring process itself can be stressful and time-consuming. But remember that this is the first step towards getting that peace of mind you've been craving. 
If you're a parent struggling to stay on top of your kids' school events, due dates, and extracurriculars, Lifemin may be able to help. Our app syncs your email inbox with your calendar to automatically add important dates and deadlines. Learn more about how it works here.