Have you ever dreamed of having a personal assistant to help your family with household tasks?
Enter the family assistant—a nanny and administrative assistant rolled into one. This person may be responsible for doing the grocery shopping, picking the kids up from school, running errands, and handling other chores around the house.
There are indeed families who hire personal assistants, or family assistants, to help with the administrative and operational tasks of running a household. Read our guide on family assistants to find out more – how much they cost, where to find them, and how they can help you get back quality time with your family.
What can a family assistant do?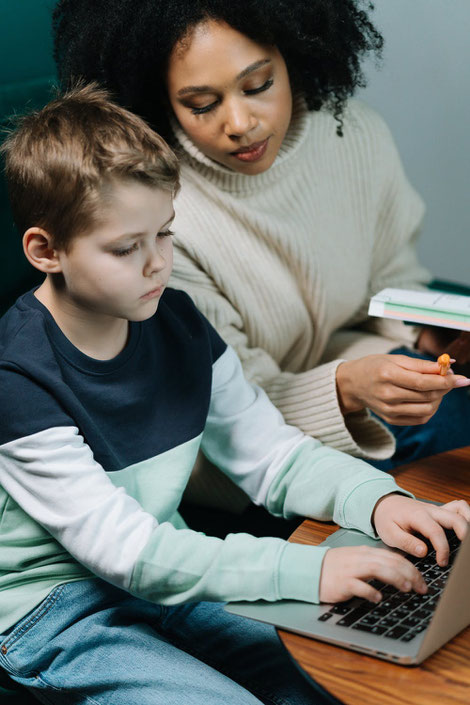 Family assistants can handle a wide range of tasks. What your family assistant is responsible for is entirely up to you and the unique needs of your family. Some common duties that many family assistants are tasked with include:
●      Buying school supplies
●      Coordinating extracurricular activities and summer camps
●      Organising playdates
●      Scheduling doctor's appointments
●      Grocery shopping
●      Light housekeeping
●      School pickup and drop-off
●      Basic childcare
I recently spoke to Rebecca, a busy mum of two kids who is also a partner at a law firm. She had taken a step back to accommodate parenthood but was still working more than the limited hours she'd hoped for. She described her routine: work a full day, dinner and bedtime for the kids, back to work for a few hours, then bed. "Is this normal? Is it like this for everyone?" she asked.
While Rebecca appreciated the value of Lifemin in helping parents stay on top of dates and to-do's, she said what she needed was someone to actually do the tasks on her list.
And like many of us can probably relate to, Rebecca described the feeling of never being finished. Even if she miraculously knocked out all the things on her list at once, there would be a whole new list of tasks waiting for her the next day.
Hiring a family assistant can be the solution to getting your time management on track, keeping the household running smoothly, and lowering stress for everyone in the home.
How much does it cost to hire a family assistant?
There's no doubt that many parents could use the services of a family assistant. But for the average family, hiring another person to handle basic household tasks sounds like a luxury. Surely it's prohibitively expensive!
The going rate for a family assistant is £30-50k according to advertised listings—plus employer costs like payroll tax, benefits, etc. There are also up-front costs to consider, like background checks or administrative fees for certain agencies.
At that cost, it does indeed seem to be a luxury service. Though that is what a full-time nanny can cost, it's an expense that some parents view as temporary. Many families will cut back on a nanny's hours once the kids are old enough for school. Or they may let the employee go altogether.
For those parents who are in the enviable position of being able to retain a full-time nanny in the long term, their workload may transition to include more administrative and domestic duties. For this to work though, the nanny has to have the right skill set for what you need—not always a given.
What if I only need a part-time family assistant?
The truth is that for most families, a full-time assistant isn't required. According to research, the average family spends about 500 hours per year on child-related admin, which works out to about 10 hours per week.
That's where freelance personal or virtual assistants come in. There are a number of reputable agencies with assistants on their books, whom you hire on an hourly or retainer basis.
There are onshore ones and offshore agencies. They are mostly used by small businesses or contractors/self-employed workers for help with things like admin, finance, social media. But they can help families too.
Families who need lighter assistance than businesses are better served with onshore assistants who will need less training and have a better understanding of the context of the family's tasks. Hourly rates of onshore assistants vary from £15-£45 per hour on average. This can depend on their level of experience and whether they're part of an agency, where you're also paying for selection, vetting, etc. Keep in mind that some family assistants may require a minimum number of hours.
If you were to use an assistant for 500 hours over the course of the year at £25 per hour, that works out to £12,500 for the year—not an expense to sneeze at. For families with two parents working in demanding, reasonably high-paying jobs, such a cost may make sense.
But the other option is to use an assistant selectively—for specific projects like travel planning or busy periods like Christmas time. You could hire an assistant for 10 hours in the run-up to Christmas to manage gift-giving, event planning, decorations, etc. At £35/hour, £350 seems like a reasonable price to pay for peace of mind during a stressful time of year.
Ultimately, a family assistant isn't for everyone.
There are many reasons that a family assistant may not be the right choice for you. Maybe you're operating on a tight budget with zero wiggle room. Or you may not be comfortable letting a stranger in on the intimate details of your home life. 
For families who aren't ready to take the leap of hiring an assistant, Lifemin is a great tool to help stay on top of school activities and important dates. You can learn more about how it works here.