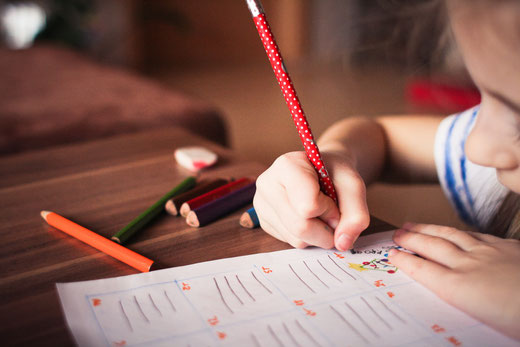 How much time have you spent looking for activities in your area to suit your child and timetable?
Hours, we're willing to wager! Now you have the most comprehensive list of children's activity providers in London - not exhaustive by any means, but more than you'll find anywhere else. We update this list with new additions and any changes we find out from our continuous research into the areas that parents spend a lot of admin time on - and camps and extracurriculars are a big one. 
Even better - when you sign up for Lifemin Basic and Premium you will get access to our full guide which has links, ages, locations and even costs for all these activities. You'll get the guide straight into your inbox when it comes time to book camps and term-time activities, to make it a cinch to get your kids booked into the activities that they want and that work for you.
Academics
Little House of Science
London School of Maths and Programming
Mother Nature Science
Richer Education
SophiaX
Art
ActiveArt
Art-K
Arty Party
KidsArt
Kite Studios
Lavender Leonardo's
Picassos in the Park
Sparks Filmmaking
Athletics
Herne Hill Harriers Athletics Club
Careers
Coding
Blue Shift Coding
Code Kids
Cypher Coders
FireTech
MAMA Codes
Riva Learning
Creative Writing
Creative Writing Ink
Inkhead
Story Room
YellowBird
Crafts
Cricket
Spencer Cricket Club
Ballance Coaching
Battersea Ironsides Cricket
Dance
Funky Moves
Vacani
Butterfly Ballet
Drama
BOSS Acting School
Chiswick Theatre Arts
Dramarama
Kids Bop
Let's Act
Little Voices
Perform
Stage Academy
Stagecoach
Star Performing Arts
Football
Alberto Kurti Coaching
Broomwood Football Club
Chelsea FC Foundation Soccer Schools
Clapham Rangers FC
FC Battersea
Dingoes FC
Fit4Kidz
Fulham Soccer Schools
Little Foxes
Sport Society
Gymnastics
BDR Gymnastics
Five Gymnastics
Flying Angels
Flying Fantastic Aerial for Young Flyers
Little Gym
Precision Gymnastics
Wandsworth School of Gymnastics
Hockey
London Wayfarers Hockey
Spencer Hockey
Lacrosse
Chinese
Martial Arts
The Budowkai
Kenshukai Karate
Ninja Kids
Semokwan Hapkido
TKDImpact
Multisports
Activ Camp
CIDA Sport (Battersea Park)
Fit for Sport
Holiday Academy
Open Air Fit
Playball
Tarka
Wrights Academy
Youngstars
Music
Netball
Let's Play Netball
Netball Coach UK
Spencer Netball
Rugby
Ironsides Rugby
Rugbytots
Try Time Rugby
Skateboarding
Skates and Ladders
Zebra Skate
Swimming
Better Swim School
Cindy's Swim School
Kimberly Swim Clinics
Leander Swimming Club
Nautilus Swimming
SW Swimming Club
Tennis
All Stars
Dulwich Lawn Tennis Club
Julian Cousins Sports 
Spencer Lawn Tennis Club
Teddy Tennis
Will to Win
Have a provider to add? Email us to get it onto our list!